360° VR just got even clearer
The Insta360 Pro was already a great 360 virtual reality (VR) camera, with 8k video, photos and 6k 3d capabilities.  Now with the new V2.0 firmware update we can now shoot eye watering 12k 360° photographs.  A long with the resolution boast, the update also comes with a "Comprehensive Image Quality Upgrade" and a host of pro level controls which will help get the most out of this technology.
Here at Nice Cat Media, we use the Insta360 Pro for all our 360/VR shoots so this is a nice Christmas present for us and our clients!
Get in touch to find out about our VR360 service.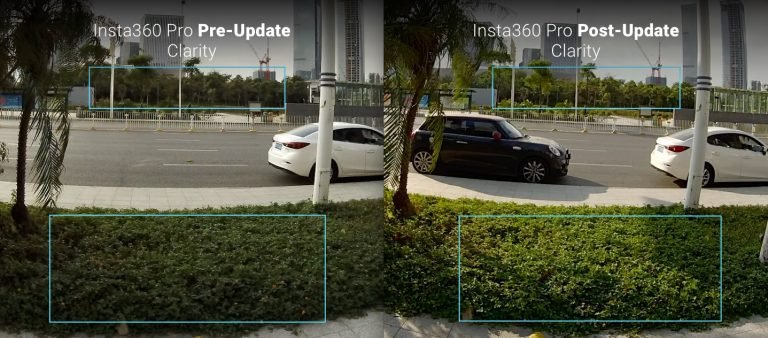 Here is more from Insta:
Insta360 today released the beta for Insta360 Pro V2.0, a package of major firmware and software upgrades for the Insta360 Pro, its industry-leading, pro-level 360° VR camera.
Adding 12K super high-resolution photos, important improvements to image quality, and a range of new features, the update cements the Insta360 Pro's status as the premier tool for VR creators.
"The Insta360 Pro was already my favorite 360° camera, but this ground-up upgrade makes it feel like a new machine altogether," said Philip Bloom, renowned documentarian and cinematographer. "Image quality has been improved on every level, and the ability to leverage the Pro's own processor to accelerate image stitching in post-production is time-saving and convenient."
The Insta360 Pro V2.0's new Stitching Box feature lets creators connect the Pro to a computer of their choice and outsource image-stitching work to the Pro's onboard processor, eliminating processing-power bottlenecks and streamlining the entire 360° video work flow.
"These updates take the Insta360 Pro to an all-new level of power, versatility and ease of use – that's why we're calling it version 2.0," said JK Liu, Insta360 founder and CEO. "Our priority is to bring Insta360 Pro users, present and future, the best user experience possible. So all of these upgrades are available for free."